Plessey People: Marie, Manufacturing Training Coordinator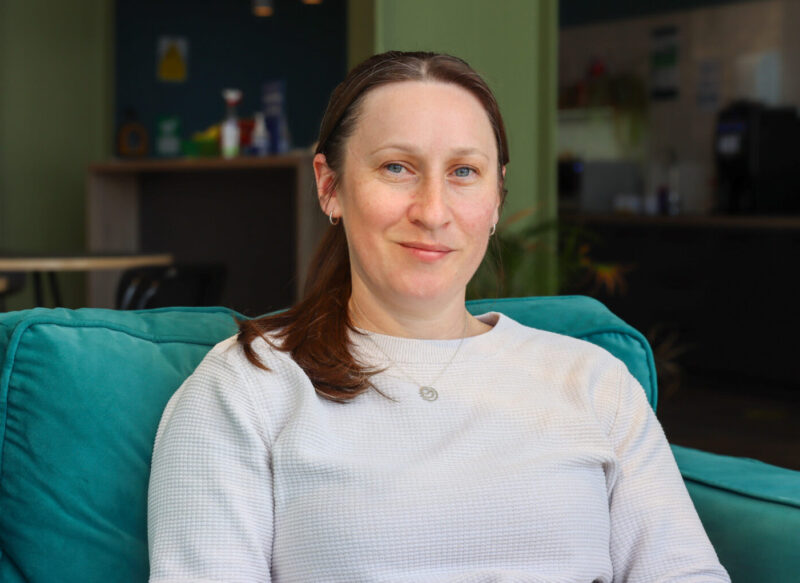 What is your current role and what do you enjoy most about it?
My current role is Manufacturing Training Coordinator. I have worked at Plessey for almost two years but have been in this role for a year.
The thing I enjoy most is meeting new starters: in my role, I am privileged to meet most of the new starters during their first few days. Many of our Manufacturing Operators have never been in a cleanroom and it is part of my role to induct them to the wafer fab for the first time, this includes introducing procedures such as gowning and cleanroom protocols.
Performing this role meant I had to learn important information about the wafer fab to successfully guide others. Being able to continue learning is one of the things I love most about this job.
What did you do before your current role/how did you get the qualifications you needed?
My previous role here was Cleanroom Changing Area Coordinator, this was a part time role that I took on whilst I completed a degree in Forensic Investigation at the local university. I was also volunteering with St John Ambulance as a vaccinator during the pandemic.
The role of Manufacturing Training Coordinator came up and I decided to apply. My degree is not related to the field I am now working in, but I saw that lots of the skills I had developed during my studies and working with the Mature Students Society at university were transferrable to this role and I had already started to build connections within the business. It felt like a natural progression.
What attracted you to apply for a position at Plessey?
Initially, the location. I lived within walking distance of the site, and it was convenient working hours.
When I decided to apply for my current role, it was because I couldn't see myself working anywhere else. I was made to feel like an important part of the business from day one and the work we are doing here is incredibly interesting and exciting. There is always something new to learn or an opportunity to feedback on ideas.
I felt like I could grow as a person and as an employee, and that growth would be encouraged by my manager and wider team.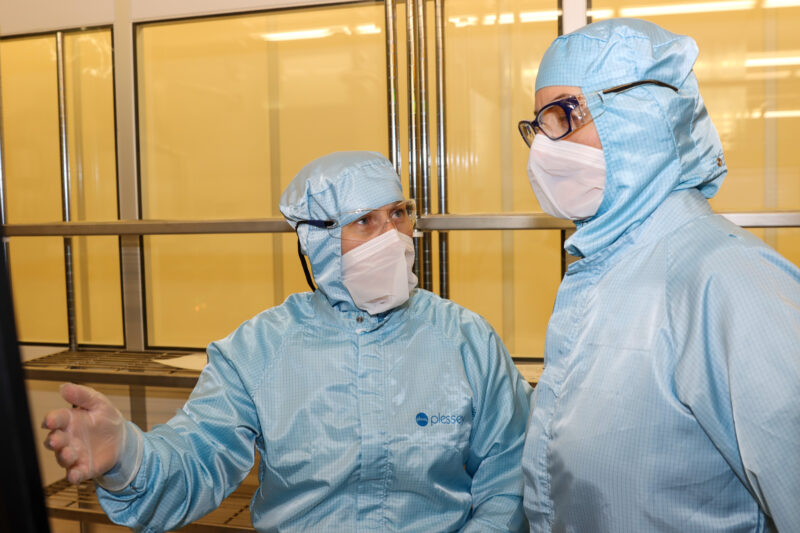 What do you do on a typical day?
My day is very varied, I can be completing admin on our training database, reporting training metrics to the team leader, meeting with process engineers to assist with updating the training competencies, interviewing and delivering wafer fab tours. No two days are the same.
What has been the highlight of working at Plessey?
The learning opportunities and collaboration with other departments. I am given the freedom to work with other teams to share ideas and am encouraged to reach my full potential.
Also, watching the business almost double in size over the last 18 months and meeting so many new people from all over the world.
I am sure there will be many more highlights during my career.
Where did you move from? Do you enjoy living in the South West?
I moved to Plymouth from Wolverhampton in 2007. I love living between the sea and the moors, it is perfect for outdoor lovers like me.