Ask an Apprentice: Nick

Meet Nick, he's a first year Engineering Apprentice, working in the Equipment Engineering department at Plessey.
What apprenticeship are you currently undertaking? What year are you in now?  When will you complete your apprenticeship?
I am currently a first-year equipment engineer in the CMP department studying electrical engineering at City College.
Why did you decide to do an apprenticeship?
I was previously in the IT sector however wanted to shift careers. I previously enjoyed engineering in school and wanted to pursue an apprenticeship. Plessey came up on my list of employers and skyrocketed to the top of my list when I read more about the semiconductor market and Plessey's part in it.
What attracted you to apply for Plessey's apprenticeship scheme?
Again, when I sat down to look at the potential employers, I did a background check on the sectors they were in and previous employee testimonies. Plessey came back with amazing reviews in both regards.
What does a typical day/week look like in your current role?
Right now, it is still early days as I have only been in my role for less than 3 months. Monday is my college day; Tuesday I usually take my 4 hours of study time to try to reinforce my Monday lessons unless something is happening in the fab. The rest of the week I try to shadow or help the other guys in my section on maintenances or faults of the tools.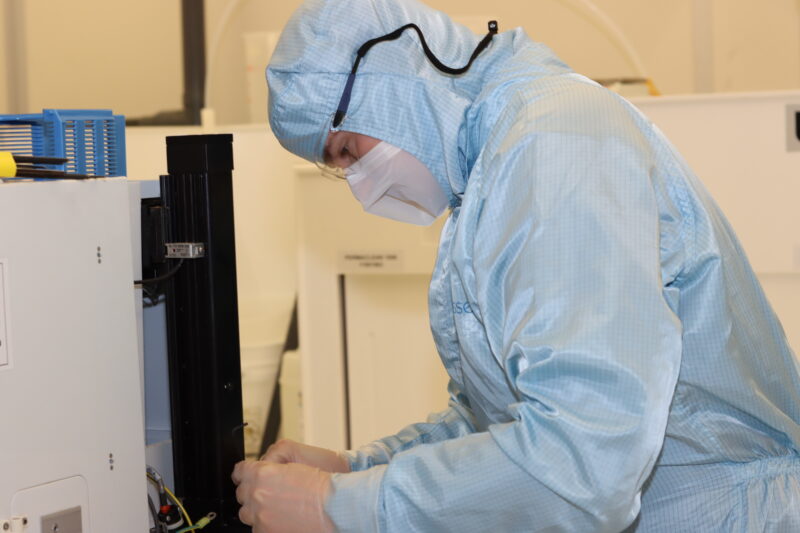 What do you value most about your apprenticeship with Plessey? Do you have any highlights that you'd like to share?
I would say the team I have around me have been extremely supportive of my learning and I've found that everyone is happy to go above and beyond for someone who is interested. I've had people in the fab answer my question by opening up the machines and physically pointing out parts to help me understand, which in other companies they would've simply answered and moved on.
What do you enjoy most about being an engineer?
The most prominent point that I have told lots of people since starting is that every day is different! You never know exactly what to expect from day to day, I am very much one of those people who get bored quickly doing mundane basic tasks over and over, however the puzzles that are presented to you here really help keep your brain stimulated. (It also makes the working day go by much faster).
What would you say to others thinking about an apprenticeship?
100% give it a go! It is a completely different way of learning compared to the academic route that university and school has and at least personally I learn much faster doing something than watching or listening to someone explain how to do it.