Ask an Apprentice: Cory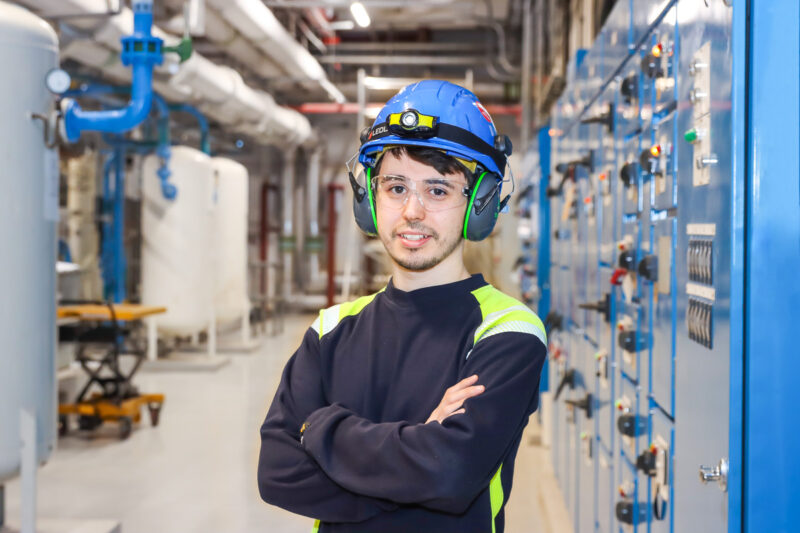 Meet Cory, he's a third-year Advanced Engineering Apprentice, working within the Facilities Engineering department at Plessey.
What apprenticeship are you currently undertaking? 
I'm currently completing a Level 4 apprenticeship in Manufacturing Maintenance Engineering, which is a combination of both electrical and mechanical subjects. Right now, I am halfway through my third and final year of the apprenticeship, which I am due to finish in June.
Why did you decide to do an apprenticeship?
I decided to go through the apprenticeship route because I saw the value of on-the-job experience alongside classroom learning. My apprenticeship has allowed me to relate what I'm learning each week in college to aspects of the job, which keep the skills and information fresh in my mind. My apprenticeship has also allowed me to get paid while learning, which I feel is giving me a huge step forward in my career.
What attracted you to apply for Plessey's apprenticeship scheme?
Plessey's apprenticeship scheme offered me the chance to achieve a level 4 HNC and level 4 NVQ, which not many other employers are able to offer. This apprenticeship has given me the assurance that I'll gain 3 years of valuable experience, as well as the opportunity for employment in a working environment that I'm already familiar with.
 What does a typical day/week look like in your current role?
As an apprentice in the Facilities department, I am often tasked with assisting the engineers with projects, which allows me to get a great understanding of how the industry works and experience various engineering activities. I also get to work on my own projects, giving me the confidence to work independently, although I'm always encouraged to ask questions when I'm unsure.
A typical day/week for me can involve working on projects, such as our ongoing renovations of the office spaces. This can include running in new cabling to support heating systems, room occupancy sensors and temperature/humidity controllers. to programming PID loops and control sensors which help automate systems that previously required a lot of time and people to make changes successfully and safely in our systems.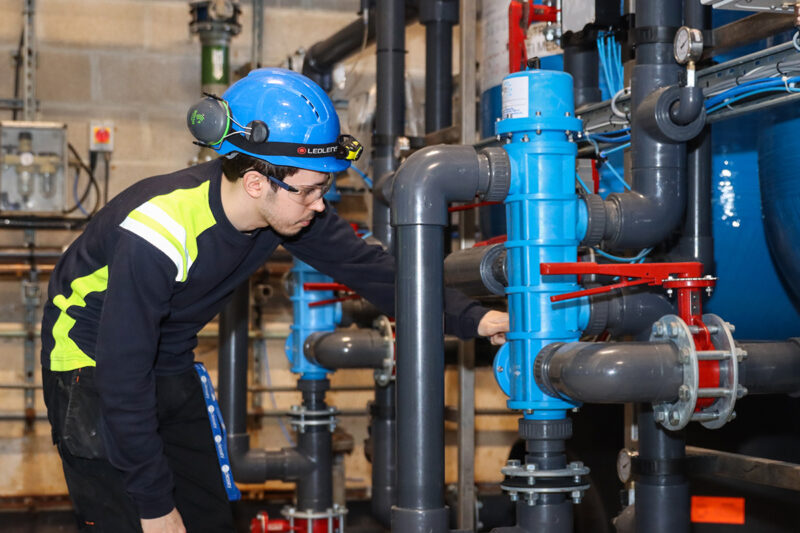 What do you value most about your apprenticeship with Plessey? 
I most value the experience I'm gaining with Plessey, I have friends and family who are undertaking apprenticeships with other companies, and I always hear about how boring, unengaging, and unwelcoming their work is. I'm grateful to work with a great team who are so willing to share their knowledge and break down their tasks to allow me to work alongside them.
What do you enjoy most about being a Facilities Engineer?        
I most enjoy the variety of work found as a Facilities Engineer. With such a broad range of equipment at Plessey, I get the chance to experience almost every aspect of being an engineer, whether it's electrical and mechanical or even installations to fault finding – the list is almost never-ending. With such a variety of things to experience, the work never becomes tedious, as every day involves a new learning experience to better myself as an engineer.
What would you say to others thinking about an Apprenticeship?           
I believe that apprenticeships are one of the best ways to learn a subject and integrate yourself into a working environment at the same time. Apprenticeships provide the key component employers are looking for which is work experience, better yet, the work experience is directly correlating to the role you're looking to fulfil.