Ask an Apprentice: Henry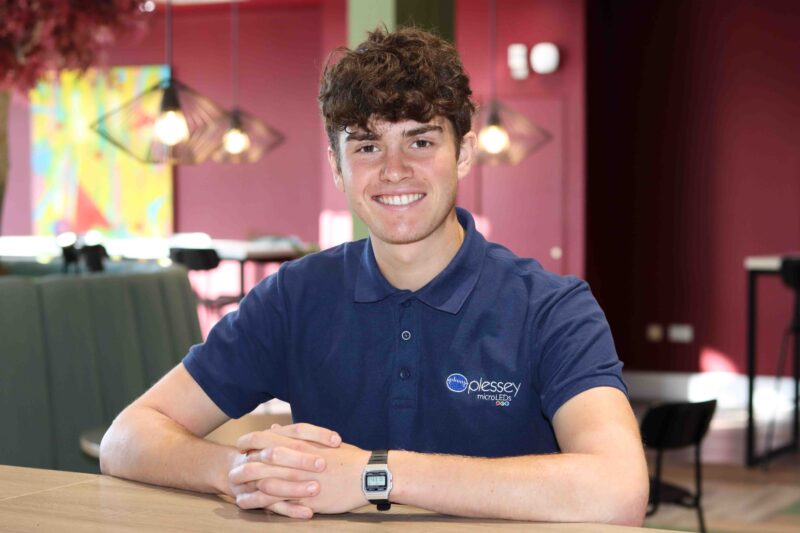 Meet Henry, a third-year Advanced Engineering Apprentice who works within the Equipment Engineering department at Plessey.
What apprenticeship are you currently undertaking? 
I am completing an apprenticeship in Electronics and Robotics, which is an HNC/HND course through City College Plymouth.
Why did you decide to do an apprenticeship?
When choosing what to do after my A-Levels, I was torn. At first, I considered studying engineering at university, however, I didn't like the idea of theoretically learning for three years without guaranteed employment. I was also unsure if I wanted to miss out on a degree as I thought my career progression would be far slower without one. Plus, I knew that I'd miss the practical side of engineering that I enjoyed so much at school.
To find a middle ground, I started looking into higher apprenticeships as this route would allow me to study at a higher level whilst increasing my practical skills. After reading more about apprenticeships and the opportunities they present, it seemed like the obvious choice. It was then a case of finding the correct apprenticeship for me. It was evident that it had to be in engineering, but which field, and where?
What attracted you to apply for Plessey's apprenticeship scheme?
Plessey offered a Higher National Certificate (HNC) in Electrical Engineering, with the potential to move onwards from that too.
After finding this apprenticeship, I researched the history of Plessey's cutting-edge technology, which led me to read more about the new partnership with Meta. I gathered that Plessey was taking a major leap into developing MicroLED technology and that this was going to be a longstanding partnership. Overall, I decided that an apprenticeship with Plessey would give me the great potential to kickstart my professional career and learn from experts in the industry. With history as rich and the future even more exciting, I would've been foolish to turn this opportunity down.
What does a typical day/week look like in your current role?
I currently work four days on-site and spend one day at college. During my days on-site, my core responsibilities include maintenance projects, fault finding and developing procedures for the tooling within my department. I also liaise with vendors, which involves procuring, optimising, and fixing machines.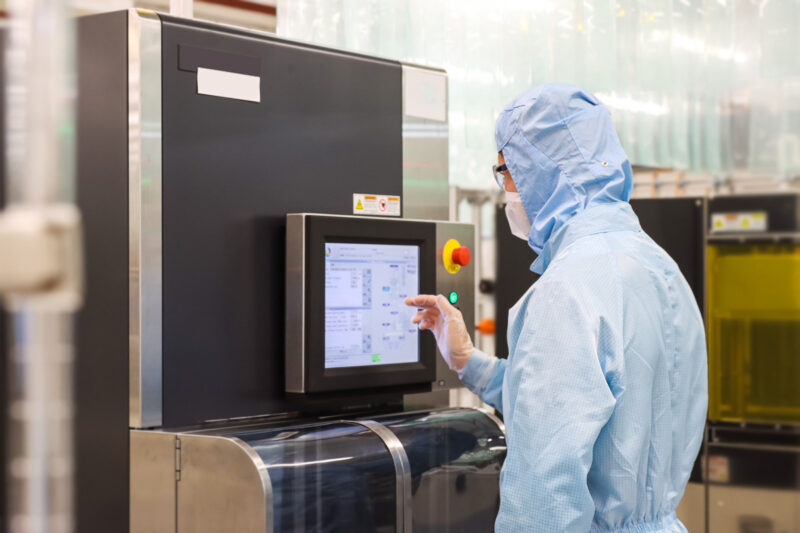 What do you value most about your apprenticeship with Plessey?          
Above all else, I value the key learnings that working in an inclusive and forwards facing hi-tech company brings. In my department, we have an eclectic mix of skills and knowledge, many of which are forged in the semiconductor industry, as well as several other sectors too.
This places me in the hands of a highly experienced team, who are willing to share their knowledge, skills, and time to help with my development as an engineer. The hands-on approach of my apprenticeship allows for a very practical and applicable skills base.
What do you enjoy most about being an engineer?
The title of engineer encompasses many things. You need to be organised, be able to problem-solve, have a methodical approach, and communicate efficiently. My favourite element of engineering is approaching a problem, finding the root cause, learning the theory behind it and creating a permanent resolution. This in turn makes for key learning to take forward, making every day different and more interesting than the last.
What would you say to others thinking about an apprenticeship?
I would recommend everyone to explore all options. If you're interested in engineering, it doesn't mean that a degree is a right decision, similarly, it doesn't mean an apprenticeship is. There are great graduate schemes at Plessey, as well as great apprenticeships. It depends on who you are, what you would like to do and when. There are so many opportunities to enter the world of engineering at any level. It's about matching your goals and passion with a job/scheme/qualification that will make you happy.