Plessey People: Sophie, HR Advisor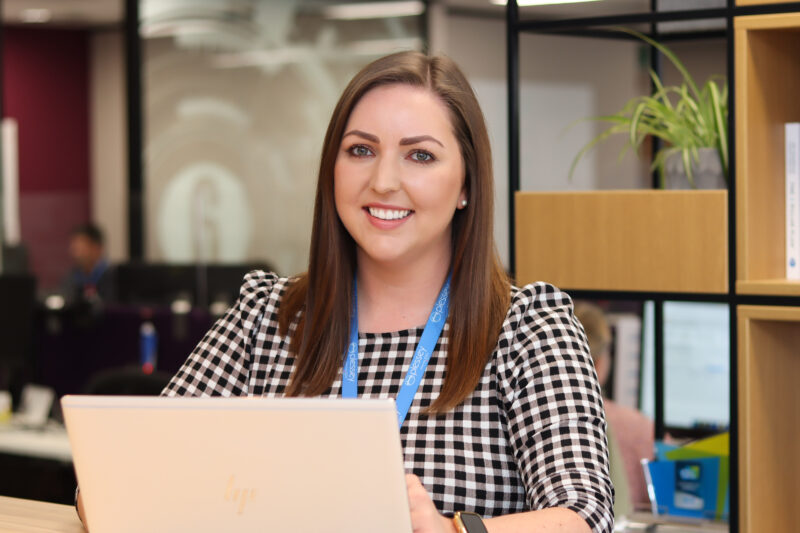 What is your current role and what do you enjoy most about it?
I'm currently the Senior HR Advisor at Plessey and have been with the business since August 2021. For me, I love the variety of the role and the chance to be involved in so many things that you wouldn't usually get exposure to in a larger business. I have had such great opportunities so far to further develop my skillset at a time of exciting growth for the Company.
As well as this, the people at Plessey really make this business what it is, and the support network available to you on a daily basis is brilliant and something we should be proud of.
What did you do before your current role/how did you get the qualifications you needed?
I started out my career in HR in food manufacturing, taking on an HR Admin role as my first step in my HR career. Since then, I have never looked back, progressing up the HR ladder, and have enjoyed developing and learning the various parts of the HR world. I studied my Level 5 CIPD in HR Management, which then allowed me to move into HR in the Retail and Warehouse sector, where I took on a field-based role supporting 63 SPAR stores across the Southwest. This role quickly developed, and the business grew to 100 stores which meant most of my time was spent on the road supporting Store Managers in all areas of HR.
The exposure gained over the 8 years with my previous two employers is what has allowed me to progress into the role I currently hold at Plessey.
What attracted you to apply for a position at Plessey?
The role itself is initially what attracted me to the business, but once I came in for my interview and met the team and saw the work culture, it was clear that this was a place I could really see myself working and progressing my career in. There was a clear interest in staff development and supporting this from the Senior Management, and that isn't something you always receive from a business. Also, the current work we are doing at Plessey is extremely niche, and it's not often you get to be a part of something like this.
What do you do on a typical day?
Each day varies working in HR – sometimes you will be dealing with people-related issues e.g. absence, performance, or behavioural concerns, and supporting the Managers in how to manage this appropriately, whereas the other side is looking ahead and identifying a strategy as to how to add value to the organisation and ensuring this is rolled out and delivered successfully. No day is the same in HR!
What has been the highlight of working at Plessey?
The opportunity to be involved in so many value add projects – these have ranged from writing and implementing a new behavioural competency framework for the business to writing and implementing new policies and procedures. In my current role, I get the opportunity to put forward new ideas and am granted with the autonomy to be able to bring these ideas to life.