Ask a Graduate: Jack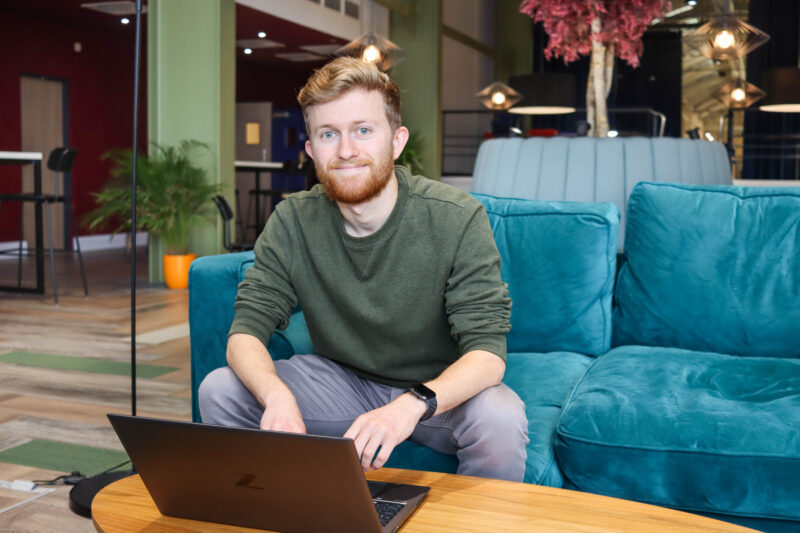 Meet Jack, a former Graduate Engineer who now works as a Development Engineer at Plessey.
Have you always been interested in science and engineering?
I've always been curious to know how and why things work, which suits science and engineering well. Studying physics and maths at school and university made me realise how much I enjoy these subjects, especially in their application. I've often tinkered around with software and hardware when I was younger too, which I now do daily at work!
Why did you choose to apply for a graduate position at Plessey?
After university, I was working part-time in a shop in Plymouth. One day, I was talking with a customer who worked at Plessey and he explained about microLEDs, and how bright and efficient they are. Having studied nanotechnology at university, I was familiar with OLED, LED, and LCD displays so I was very interested in this new display technology. He let me know how I could apply for a grad job, and not long after, I was working here!
What does a typical day/week look like in your current role?
I'm a Development Engineer in the Test Development and Design Services team. I enjoy being given a new type of display and developing solutions with my team for new ways to test it or adapt it to an existing test system.
A typical day/week can involve coming up with new ideas to improve and develop tests to reduce testing times, expand testing capabilities, and make it easier for the end-user to operate the software/hardware that we create. Often, I'm writing code or debugging it to figure out why it isn't working as expected! But when it does, it's very satisfying.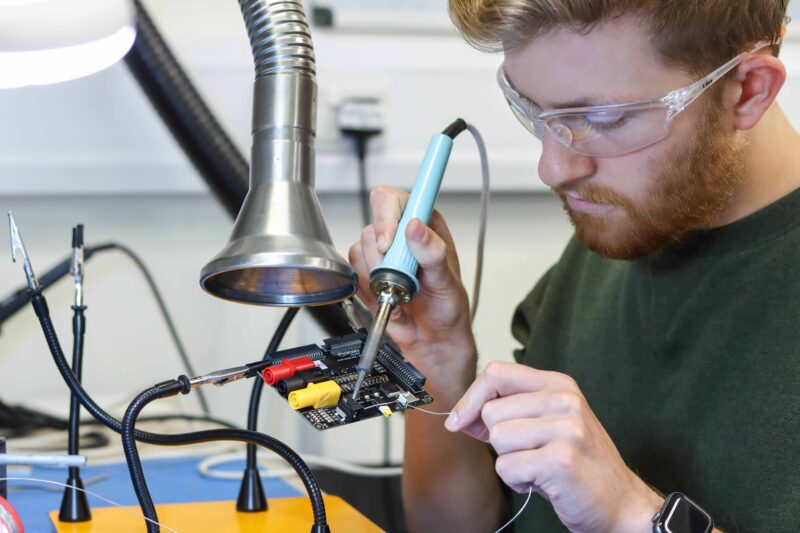 What has been the highlight of your career with Plessey so far?
I have a couple!
I wrote some Python code to improve the uniformity and increase the yield of microLED displays. Previously, some methods to condition and improve displays was taking many hours or even days, but this method took less than 20 minutes, and produced our most uniform and highest yield devices!
I worked with a few of my colleagues to develop and run a test using Python and LabVIEW to automatically probe microLED wafers. We had to bring different pieces of hardware together, like a camera, prober and power supplies, to work quickly and seamlessly with our software, to allow us to take photos of hundreds of displays on each wafer. We then fed back that information to the teams that design and manufacture them, so that they can improve their processes.
How do you see your career developing in the next few years (hopefully at Plessey)?
There are plenty of experts here to learn from, who know the intricate details of all the processes involved in designing and manufacturing microLEDs, as well as testing them using software and hardware. I want to continue learning as much as I can from these experts, and hopefully contribute to the success of our microLEDs.
What do you like most about living in the South West?
Being so close to Dartmoor, we are very lucky to work on the doorstep of a beautiful National Park – it's part of what attracted me to Plessey. I really enjoy going for walks there with family and friends.
On the weekends, I like to try and find new beaches in Devon and Cornwall to explore, for the scenery, wildlife and to go for a swim.