Clive Beech invited to present at OLEDs World Summit 2019!
Category: Events
Sep 04, 2019
Plessey Semiconductors are pleased to announce that Clive Beech, microLED Applications Director, will present at the OLEDs World Summit in San Jose on 25th September 2019, at 6:00 p.m. PDT.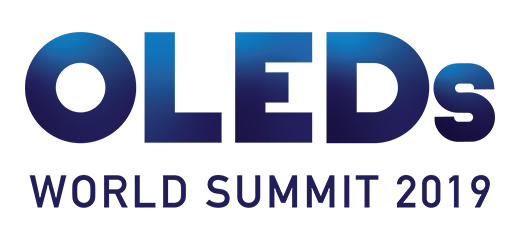 The event will be hosted by Smithers APEX from September 24th to 26th, 2019 at the historic Hayes Mansion located in San Jose, California. The Summit will give a comprehensive overview of the current OLED market, innovations for the future, and competing and emergent technologies. Including seven of the top companies within the OLED supply chain, this annual conference brings together leaders from Apple, Samsung, TCL, Kateeva, LG Display, Audi, The Boeing Company, and many others.
Some of the presentations given will also identify technologies that compete with the OLED in various applications while providing an overview of the current OLED market and opportunities for growth. Beech will be discussing 'Emerging GaN on Silicon microLED Technology Applied to High Brightness, Low Power Displays':
Monolithic GaN on Silicon microLED arrays produce light by surface emission at high EQE, operate over a current density from 10 to 500 A.cm-2 and function over a wide temperature range.  The fabrication of these GaN on Silicon arrays is performed using low cost silicon wafers at both 150 and 200mm wafer diameters which are then bonded at wafer level to back planes fabricated by high-end CMOS process.  By applying Quantum Dot colour conversion, the resultant displays produce super-bright RGB images with excellent colour gamut and high frame rate.  This presentation reviews some of the performance figures to date and some of the technical challenges still to be conquered.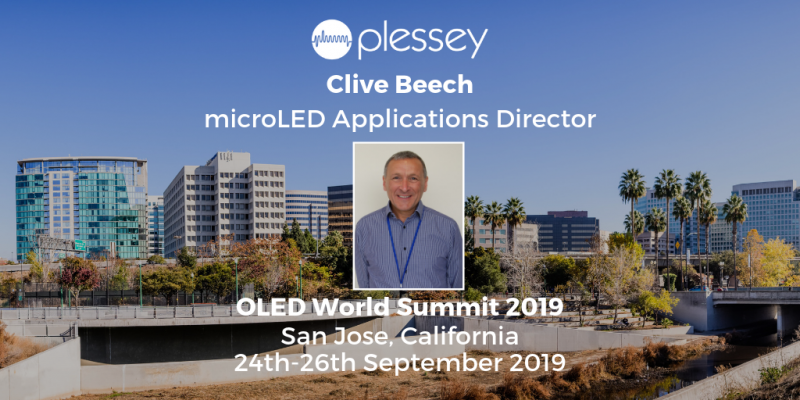 The presentation by Clive Beech will take place at 6pm on Wednesday, September 25, 2019. To register to attend click here or to arrange a meeting with Plessey at the event, please send an email. 
About Smithers Apex
Smithers Apex, is a global business that provides events, market research, publications and strategic and technical consulting to an expanding list of niche, emerging and high growth industries, including home and personal care; lighting, imaging and displays; plastic electronics and alternative energy. For more information about Smithers Apex, please visit www.smithersapex.com
Event images: