Former VP of Macintosh Hardware Systems Engineering at Apple joins Plessey's microLED advisory board
Category: Press Release
Aug 14, 2019
Plessey, an embedded technologies developer at the forefront of microLED technology for augmented and mixed reality (AR/MR) display applications, today announced the appointment of Dr. Edward H. Frank to its microLED advisory board.
Dr. Frank joins Plessey's advisory board as part of the rapid development of Plessey's microLED technology, an emerging next generation display technology because of its potential to be a thinner, brighter, lighter, and low power display. Combining the best features of LCD and OLED, it is the fourth-generation flat panel display technology after, Plasma, LCD and OLED.
Dr Keith Strickland, co-CEO and CTO at Plessey, said:
"Ed's strong and proven history of developing and bringing revolutionary solutions to market makes him an excellent addition to our advisory board. His expertise in delivering innovative silicon and systems, at companies both large and small, will be invaluable as we continue to provide cutting-edge microLED display solutions to AR applications."
Dr Edward Frank commented:
"MicroLED display has many advantages such as high brightness, ultra-low power consumption, fast response time, very high contrast rate, wide colour gamut, long lifetime, environmental stability, high resolution, the option of flexible backplanes and integration of sensors in the display. Its main challenges are manufacturing complexity and yield issues, all of which Plessey are addressing, I am excited to be working with such an innovative, cutting-edge technology company."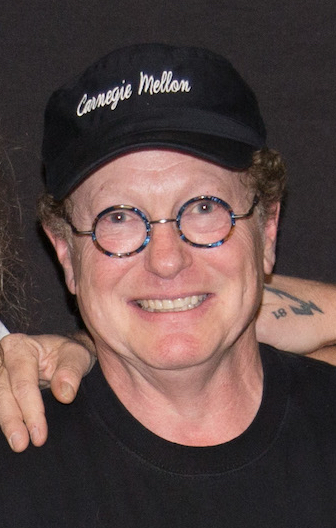 Dr. Edward H. Frank
Previously, Dr. Frank was CEO and co-founder of Cloud Parity, a voice-of-the-customer start-up. Earlier, he served as Vice President of Macintosh Hardware Systems Engineering at Apple, as Corporate Vice President of Research and Development at Broadcom, a broad-based manufacturer of wireless chips used in many Apple devices and served as a Distinguished Engineer at Sun Microsystems. Dr. Frank currently serves on the Boards of Directors of Analog Devices, and Marvell.
Frank earned a BSEE and MSEE from Stanford University, and a Ph.D. in Computer Science from Carnegie Mellon University, where he is presently Vice-chair of its Board of Trustees.  He is a member of the National Academy of Engineering in the United States and is a named inventor on over 50 patents.
About Plessey
Plessey is an award-winning provider of full-field emissive microLED displays that combine very high-density RGB pixel arrays with high-performance CMOS backplanes to produce very high-brightness, low-power and high-frame-rate image sources for head-mounted displays (HMDs), and augmented reality (AR) and virtual reality (VR) systems. Plessey operates leading-edge 150mm and 200mm wafer processing facilities to undertake design, test and assembly of LED products, and a comprehensive suite of photonic characterization and applications laboratories. For more information, visit Plessey's website, Twitter, Facebook and LinkedIn pages.
Media Relations Contacts:
Sam Langridge, Marketing Manager | sam.langridge@plesseysemi.com | +44 1752 693 000
Paige Lee, Marketing Executive | paige.lee@plesseysemi.com | +44 1752 693 000